Caroline Reid-O'Brien Soprano
Caroline Reid-O'Brien is an accomplished soprano with over 20 years of experience. Her musical repertoire is hugely varied, from classical to traditional Irish and Celtic, from sacred to musical theatre and contemporary music.
Caroline has extensive experience as a professional soloist, as well as with ensembles, most notably with Waterford choral ensembles Janus and Lumen. She also performs as part of the opera trio The Celtic Divas.
Caroline is much in demand to sing at weddings and other church/civil ceremonies, also at corporate events, gala evenings, fundraising/charity events and concerts both locally and nationally. She sings with elegance and passion, enthralling the listener with her pure, but emotive voice.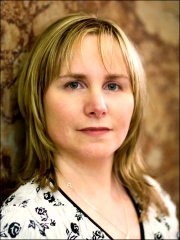 Caroline was honoured to have been selected as a guest soloist for the world premiere of Wallace, Balfe and Mr Bunn, a specially commissioned work, marking the re-opening and re-dedication of the Theatre Royal, Waterford in November 2009. Click here to see what the critics thought.
Caroline, together with the Cathedral Youth Choir, was also delighted to have had the opportunity to perform with the renowned singer/songwriter, Liam Lawton, when he held a concert at the Cathedral of the Most Holy Trinity, Waterford in December 2009. She sang the beautifully haunting "Ave Maria (There is a Heart)" and duetted with Liam, singing the old Christmas favourite "Silent Night".